A lot of times, people stay "stuck" or even give up because they don't have the motivation to go forward and do better. They are too caught up in the bad that they don't see the good. Or worse, they see the bad as good.
With that said, they can turn their lives around with a push from the right kind of people. The right kind of motivation from the people you trust can be enough to kickstart your journey to a better life.
While your loved ones (friends and family) can be a stable support system, getting help from a professional will go a long way. Using the best motivational interviewing techniques, your therapist can elicit the change you need for a better life.
What Is Motivational Interviewing?
Motivational interviewing (MI), a patient-centered counseling style, is used by therapists to increase motivation to evoke positive behavioral changes. This technique is particularly helpful to those who have a difficult time– perhaps unwilling or unable to– change.
MI revolves around the principles of the humanistic psychology of Carl Rogers. He believed that for someone to grow or evolve, they have to be in an environment that's genuinely open. It encourages self-disclosure and makes them feel accepted, listened to, and understood.
More than that, he found that letting the clients take the lead in the patient-centered method is more effective compared to other forms of therapy. 
Although MI is a tricky process as clients are likely to show resistance, MI therapists can handle the motivational interviewing stages of change.
What Is Motivational Interviewing Used For?
Whatever the substance or activity, addiction is a difficult disease to struggle with. More often than not, the love for the substance is stronger than the motivation to stop. MI can give you the push you need to change.
When someone gets diagnosed with an illness, especially a chronic one, they may lose the motivation to manage it. MI may be the way for them to get better.
A lot of people don't like change, especially big ones, because it can be scary. As a result, they can get stuck and lose their drive to adapt, slowing or halting their progress in life. MI can help these people embrace change and perceive it as a challenge, not a hindrance.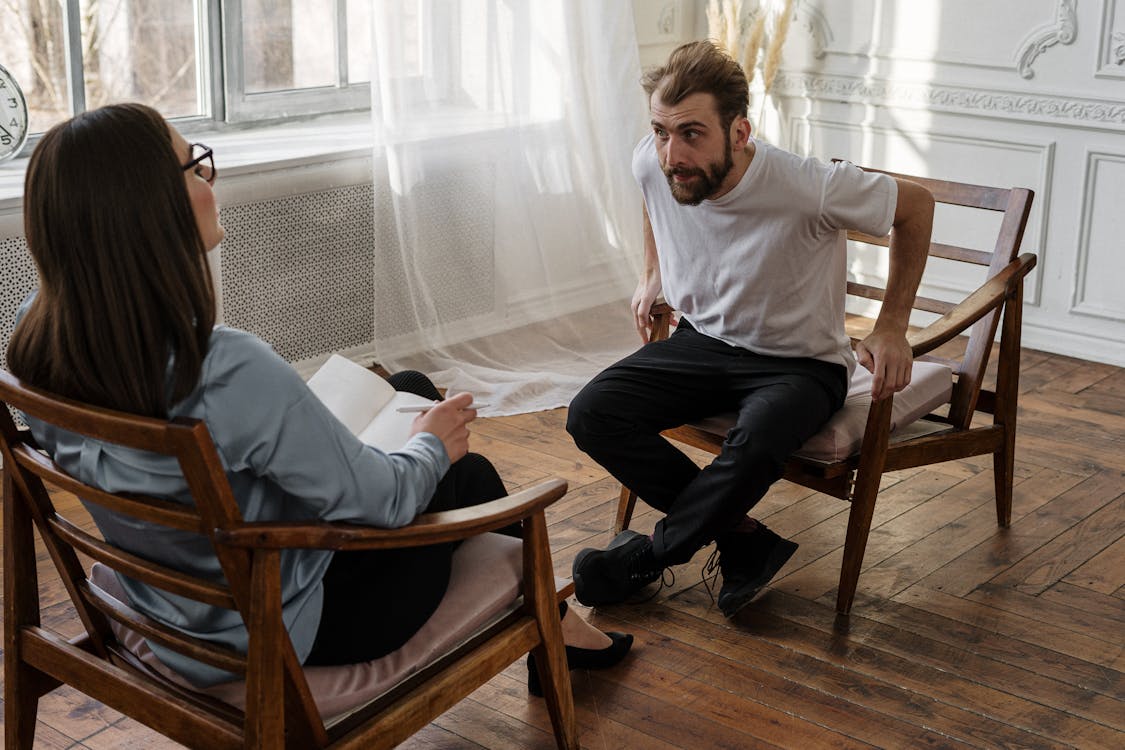 What Are The Principles of Motivational Interviewing?
MI therapists generally have five principles that most have put into an acronym: DEARS– develop discrepancy, express empathy, amplify ambivalence, roll with resistance, and support self-efficacy.
Your therapist would want you to realize that your beliefs are contradictory. When you see that they're not compatible with each other, you can then recognize that your problematic behaviors do not align with your goals.
Because MI is a person-centered form of therapy, it's crucial for the therapist to be able to put themselves in their patient's shoes.
More than being a principle, showing empathy is an excellent MI technique. Many patients feel like no one understands them and what they're going through. By seeing the world through their eyes, therapists are more likely to change the client successfully.
Once you realize that your contradictory behaviors and ideas are detrimental to your progress, your therapist will want you to keep thinking about that. They'll want you to make a choice.
During treatment, it's likely that clients will resist changing their behavior. When this happens, therapists or counselors do not confront the resistance head-on. Rather, they will avoid battling to get their client to see things from their perspective.
As discussions progress, counselors will show you different viewpoints and let you examine them. That gives you the liberty to choose which views you want to adapt to.
Additionally, resistance may be a sign that the counselor should go in a different direction with their approach.
The ultimate goal of MI is to give the client motivation to change their mindset and behaviors positively. MI therapists want you to have the confidence to do so and they do this by showing you how far you've come. With high self-esteem and motivation, you can carry on.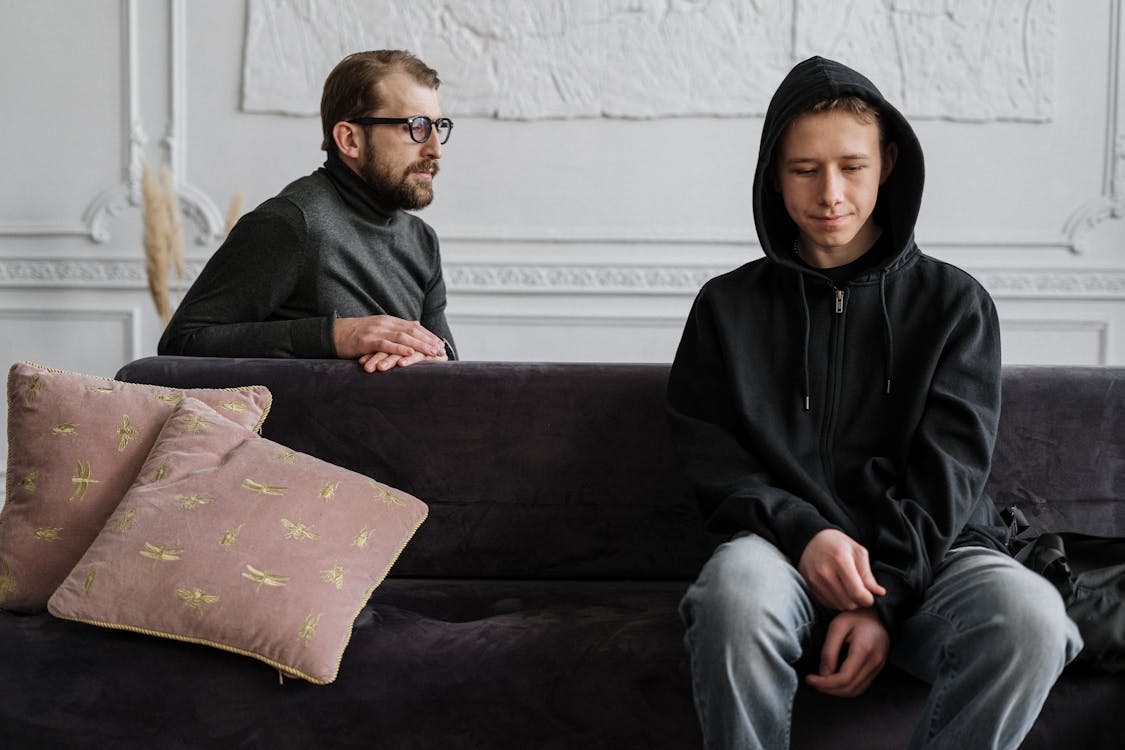 How To Use Motivational Interviewing?
On top of the abovementioned MI principles, therapists use other techniques to evoke change. Here are some of the best ones.
The therapeutic paradox is a seemingly contradictory statement from the therapist. This technique is beneficial for clients who have made little progress.
For example, a recovering drug addict will say that staying away from substances is difficult. The counselor might say, "You've tried to quit, but you're still using. Maybe now is not the time for you to quit."
With the client resistant to what the therapist said, they could say that they really want to stop using. Then, the therapist can dig deeper and figure out why quitting is difficult for the client.
This approach revolves around the TV series Columbo, where the titular protagonist rationalizes discrepancies using his skills.
Your therapist may ask a curious question about your behavior. It's not meant to sound judgmental but rather a question that wants more information.
While you're answering, your therapist will listen for contradictory information. Then, they'll present it in a non-judgmental way to make you think about your mindset. Their questioning will end with a call to action to reflect on your behavior.
An example of this is someone who wants to stop drinking. They might say a reason for their decision to quit is to be better for their family, but they still continue to drink. The therapist may then ask how they can be there for their family if they still drink frequently. The client can then reflect on their actions.
Offering advice may be tricky as people generally don't like being told what to do, resulting in resistance.
Instead of directly telling you what to do, MI therapists offer choices, as people would rather have options than commands. It's important to note that delivering the choices should be casual and not judgmental.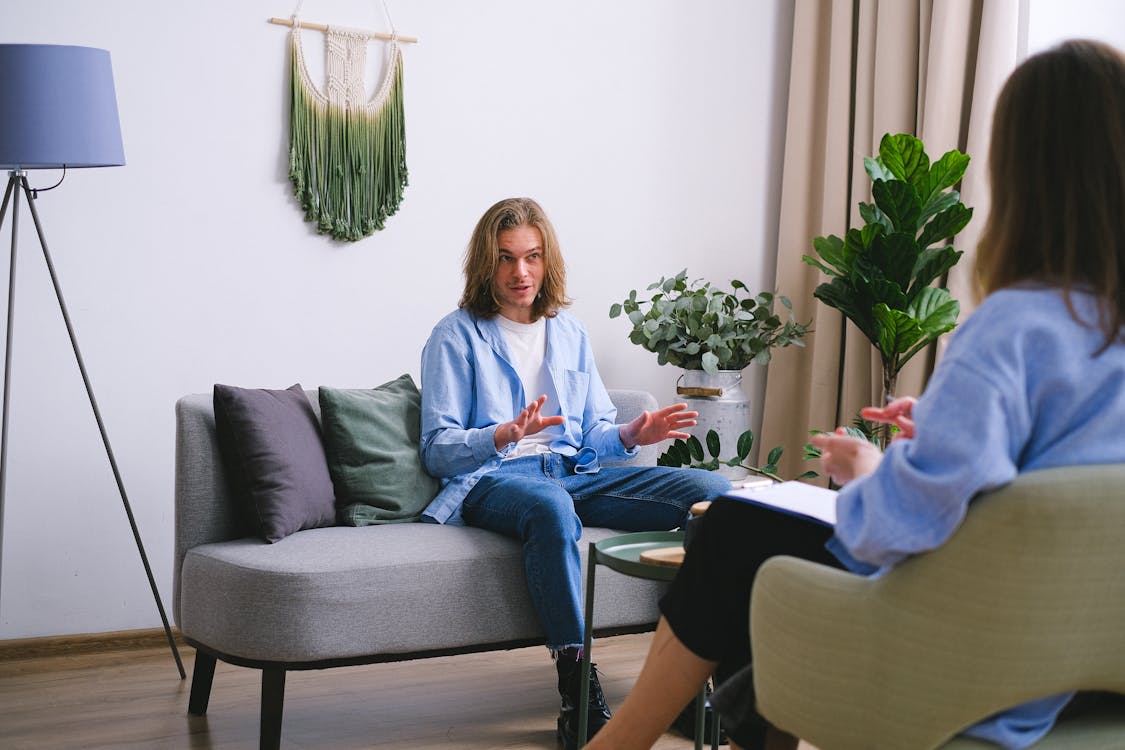 Change Can Be Good
While changes may be jarring, they can often be something we need to progress and be better. However, some people lack the motivation to do so.
Motivational interviewing techniques can help you see that you and life can be better. From the DEARS principles to offering advice, these techniques will guide your therapist and you to progress.
Are you searching for a place that offers motivational interviewing to guide you to change for the better? Choose Roots Through Recovery. You can visit us at 3939 Atlantic Ave Suite 102, Long Beach, CA 90807, United States. You may also contact us at 562-352-2035, email us through info@roots-recovery.com, or go to our website.
Disclaimer: This post serves a strictly educational use. It does not reflect the services, products, or therapeutic approaches of this establishment or its healthcare practitioners. This blog aims not to advertise the products, services, or therapeutic approaches of any other establishment that may be associated with this site. On the subject of safe or legal services, products, and appropriate therapies, recommendations ought to be given by a qualified professional on a case-to-case basis.