The public's common perception is that alcohol addiction only affects the individual who does compulsive drinking. However, its negative consequences can surpass those struggling with excessive alcohol use. It has far-reaching effects on loved ones, often damaging relationships, finances, and safety.
Alcohol and substance abuse disorders can open up wounds and pose significant challenges to the family and friends of those suffering from addiction. But seeking professional help can enable you to move forward.
One way to cope and overcome hurdles is by joining support groups like Al-Anon.
What is Al-Anon?
Al-Anon is a group that supports individuals whose loved ones are struggling or recovering from alcoholism. It was founded in 1951 by the wives of two Alcoholics Anonymous members.
Al-Anon is made up of various local chapters called Groups. They host small meetings where members can share their experiences and coping methods.
While they have a larger organizational structure annually holding conferences, members can regularly join small-group support meetings.
How Does Al-Anon Work?
Like AA, Al-Anon does not record any attendance; people can come as frequently or infrequently as they want. It also respects anonymity, so participants can choose to disclose their names or not.
Meetings are confidential, meaning people who attend them cannot share with others what they see or hear in the assembly. Attendees may or may not speak during the meetings. Some people would only attend to listen and understand new perspectives.
Groups usually have between five to twenty-five people per session. There are several types of Al-Anon meetings, and individuals can select one that is most relevant to them. You can start by attending a beginner's forum.
What Are The 12 Steps or Principles Of Al-Anon?
The 12 steps of Al-Anon provide spiritual comfort and guidance to improve a person's relationship with themselves, other people, and a Higher Power. It helps individuals affected by someone else's drinking to manage their experience better.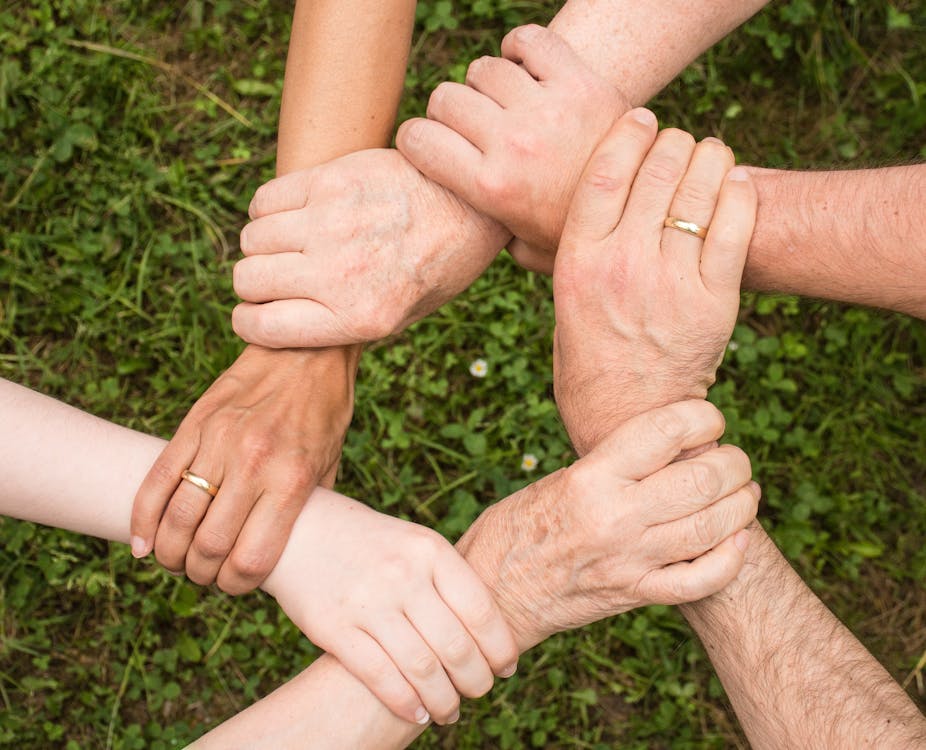 The 12 Steps
1. We admit our powerlessness over alcohol and that we find it challenging to manage our lives.
2. We came to believe that there is a greater power than ourselves which could restore our sanity.
3. We decided to surrender our lives to the care of a Higher Power as we understood Him.
4. We conducted an internal search and courageous inventory of ourselves.
5. We admitted to God, ourselves, and others about our wrongdoings.
6. We're prepared to let a higher power remove the faults in our character.
7. We humbly asked God to remove our burdens.
8. Listed all the people we've harmed and have the willingness to make amends.
9. Make up for our wrongs to people wherever possible, but not if it would injure themselves or others.
10. Take a personal inventory of mistakes and promptly admit them.
11. Improve conscious contact with God by praying and meditating, asking for His will for us and the ability to carry it out.
12. After having a spiritual awakening due to these steps, we tried to share this message with others and practice these principles in our affairs.
The 12 Traditions
1. We should prioritize our common welfare, and personal progress is based on unity.
2. Our group only has one authority – a loving God. Our leaders serve and don't govern.
3. When relatives of alcoholics come together for mutual aid, they can call themselves an Al-Anon Family Group, as long as they don't have other affiliations. The only requirement to be a member is to have a relative or friend struggling with alcoholism.
4. Each group should be free to govern itself, except in issues affecting another group or AA.
5. Al-Anon Family Groups has a single purpose: to help alcoholics' families. We do this by practicing the 12 steps and showing encouragement, comfort, and understanding to our alcoholic loved ones.
6. Family Groups should never endorse, finance, or lend our name to anyone outside our group to avoid problems concerning money, property, and prestige. Even though we are a separate entity, we should always cooperate with Alcoholics Anonymous.
7. Every group should decline outside contributions.
8. Al-Anon service centers can employ special workers.
9. Even though our groups are not fully organized, we can create service boards or committees directly responsible for the people they serve.
10. The Al-Anon Family Groups cannot have opinions on external issues, and our name should never be dragged into public controversy.
11. We should always guard with special care the anonymity of all AA members.
12. Anonymity serves as the spiritual foundation for all of our Traditions, reminding us to prioritize principles before personalities.
What Are The Benefits Of Al-Anon?
With the help of Al-Anon, you can work through the physical and emotional trauma that you have experienced from alcoholic loved ones.
As part of one community, you can connect with other people who are going through the same struggles. You can share your concerns and seek advice from other participants. 
It helps you understand better what alcohol use disorder is and how it affects everyone.
It provides an outlet where you can vent your frustrations and discuss your pain, allowing you to resolve conflicts within your relationships.
What Can You Expect From Al-Anon Meetings?
Al-Anon meetings usually last for about an hour, once a week. They do not endorse any religion; instead, they focus on a spiritual fellowship where members ask a Higher Power to heal them and give them inner peace amid their situations.
Al-Anon helps you to have a healthy response to your frustrations because of someone else's drinking. It guides you in developing a psychologically-sound foundation for your decisions.
Begin Your Recovery Today
Addiction alters the life of the alcoholic and the people who love them. By joining Al-Anon, you can come to a place of understanding and healing by talking to other members who have the same struggles.
Our team can assist you if you or a loved one is battling alcoholism. We address the causes and effects of alcohol abuse, setting up the recovering individual for success. Contact Roots Through Recovery today to start healing.