Relapse occurs when a person resumes consuming addictive substances after sobriety. In a 2021 study conducted in a drug treatment center, the prevalence of relapse was 59.9 percent. Moreover, patients who spend less time in treatment are 11.2 times at risk of relapse. This is one of the reasons relapsing is often considered a common phenomenon in drug abuse recovery. 
Recovering from relapse is not the most pleasant experience and may even slow your overall recovery journey. Many people experience emotional changes that may make your situation challenging to overcome.
But while the recovery process from a relapse can be difficult, it is not an impossible feat. Plus, you've come this far in your recovery journey, and you can see this relapse as simply a hiccup in the process that can be surmounted with the right help. 
With that in mind, here are some tips and advice to help you during relapse recovery.
1) Visit Your Therapist More Frequently
The first thing that you need to do after relapsing is visit your therapist. You need guidance on what to do next, and your therapist knows how to handle relapse episodes. After relapsing, expect that your therapist will require you to see them more frequently than before. If you have a monthly or bi-monthly appointment before the relapse, expect that your psychiatrist will want to see you at least one to two hours per week.
Mild cases of relapse often only require seeing your therapist again. To help your therapist assess the relapse's severity, you must be sincere in sharing your thoughts and experiences. Talking can also help you structure your thoughts and release the emotional pressures that might have contributed to the relapse. In summary, going to your therapist first is never wrong, especially if you're nearing a physical relapse.
2) Reconsider Entering a Treatment Program
Going back to rehab is not the immediate remedy after a relapse. It is usually the last resort in worst-case scenarios. However, going back for treatment can also be a voluntary decision. If you speak with your therapist, they'd gladly refer you back to a treatment center for another round of treatment. But you have to consider the costs of entering treatment again. It's best to weigh the factors before signing up for outpatient programs.
But to give you a complete understanding of this option, let's assume the worst-case scenario. The worst case of relapse is a physical relapse wherein the person has started drinking or retaking addictive substances. A physical relapse may warrant hospitalization for detoxification to rid the body of the substance. Afterward, doctors may prescribe the patient to go back to rehab. In this scenario, treatment is involuntary, unlike in the previous paragraph. 
If you're thinking about treatments again, open this topic with your therapist to know what to expect back at rehab.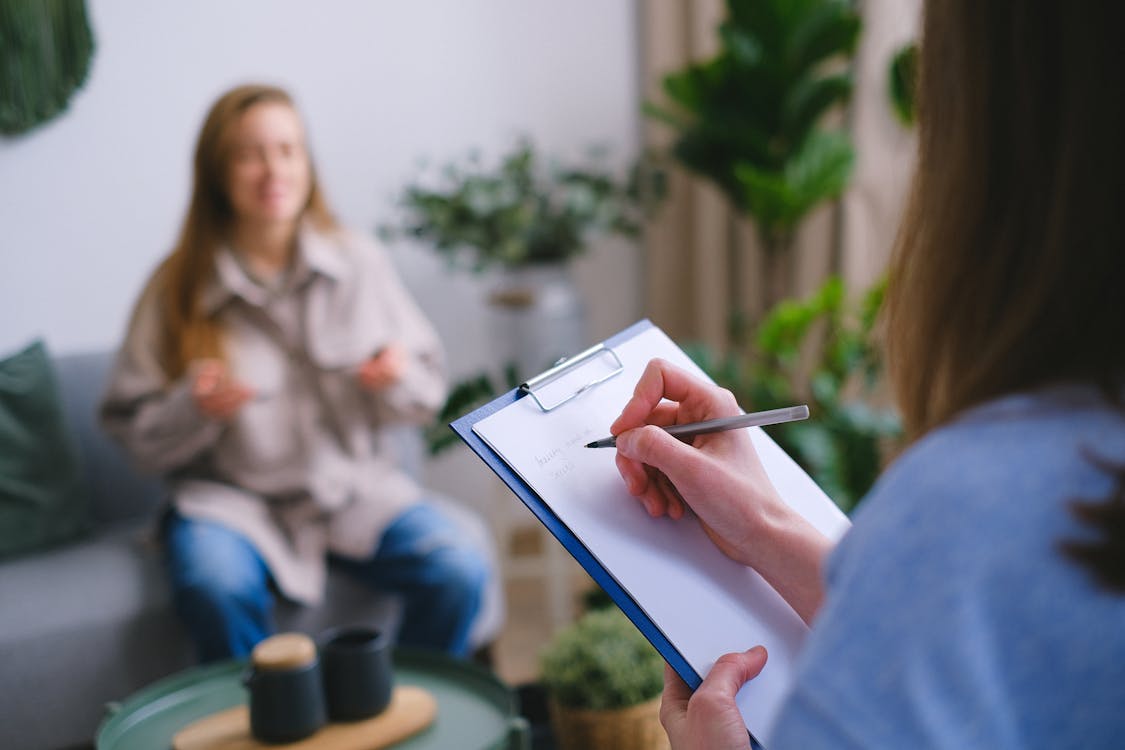 3) Attend Support Group Meetings for Reinforcements
Support groups reinforce counseling sessions with your therapists. Since you only need to meet your therapist once a week at best, support group meetings help you re-establish the broken pieces after relapsing. Sharing your relapse story with everyone can decrease the emotional baggage the recovery process brings you. Attending 12-step meetings can help in regaining control after a relapse.
When you relapse, you lose the sobriety you've built. However, your past efforts don't go to waste. Recovering from relapse starts with regaining control. You start returning to the routine and practices you've been doing before the relapse. With the help of 12-step meetings and support groups, you can gradually get back on track until you recover from the effects of the relapse.
4) Avoid Triggers That Caused the Relapse
Relapses always have triggers. It can be a memory, place, emotion, or group of people. It would be hard to avoid such triggers if it's an emotion or memory. The best way to combat them is by acknowledging the presence of these emotions and memories through the practice of mindfulness. It would be impossible to get rid of them. Instead, loker situbondo the best you can do is acknowledge their existence, but don't let them overcome you.
A relapse triggered by a place or group of people can be easily avoided. While recovering, try not to visit the place that triggered the relapse. If a person causes your relapse, you should avoid that person until you get better. You can politely tell them they're triggering your relapse, and it would be better if they stay away. Once you get better, you can choose to reconnect with them as long as they won't trigger another relapse.
5) Take Medical Leaves as Necessary
It's possible to take leave once you have a relapse. You can either use the allowed paid time off you have with your company or formally ask for a medical leave. PTOs and medical leaves are different. Medical leaves are better if you must be away for a long time because you're returning to inpatient treatment. These leaves are allowed under current Federal laws. But if you don't need to be gone for a long time, you can just use your PTOs when visiting your therapist or attending outpatient sessions.
It's best to raise this concern with your employer as well. There are laws that protect you from discrimination and termination of employment due to past drug addiction issues. If they terminate you after you share that you've relapsed, it's best to seek legal action.
Conclusion
Recovering from a relapse can be difficult during the early stages of the recovery process. It requires discipline and perseverance to get back on track. Remember, you always have the option to fight through the relapse and get professional guidance during your relapse recovery. Roots Through Recovery provides addiction recovery and trauma-focused treatment to patients with substance abuse problems.
Do you or your loved one need professional help with substance abuse recovery in California? Call us at 562-247-3520 or fill out our contact form to schedule an appointment with our trained and licensed addiction treatment specialists.