When someone suffers from addiction, it takes a massive toll on them. Although it affects everyone around them, it hits them the hardest. They feel the physical effects, like extreme weight loss, poor personal hygiene, and sleeplessness.
But it also damages them psychologically and emotionally. They constantly feel the need to use the drug, which messes with their normal functioning.
On top of that, their addiction can make them feel worthless, even though they're not. They may feel like they failed their loved ones and themselves, possibly making them depressed. And to deal with that, they'll turn back to the drug.
Although their addiction affects everyone around them, it's a personal struggle– the same way recovery is a personal journey. One way to go about your recovery is with individual therapy.
What Is Individual Therapy?
In individual therapy, you will work with a therapist one-on-one to help you work through your issues, usually in in-person sessions.
This form of treatment aims to help you identify, recognize, and understand detrimental behaviors, habits, emotions, and thoughts using various approaches. Your therapist will help you change these habits to more positive and healthier ones.
You will learn skills that improve your function and well-being, such as decision making, managing stress and triggers, and setting goals. Personal therapy can also increase positive feelings and help you become more self-aware.
Individual therapy can be used as a stand-alone process to address substance use disorders, SUDs, and other mental health disorders. It can also help you with personal issues, like financial struggles and relationship problems.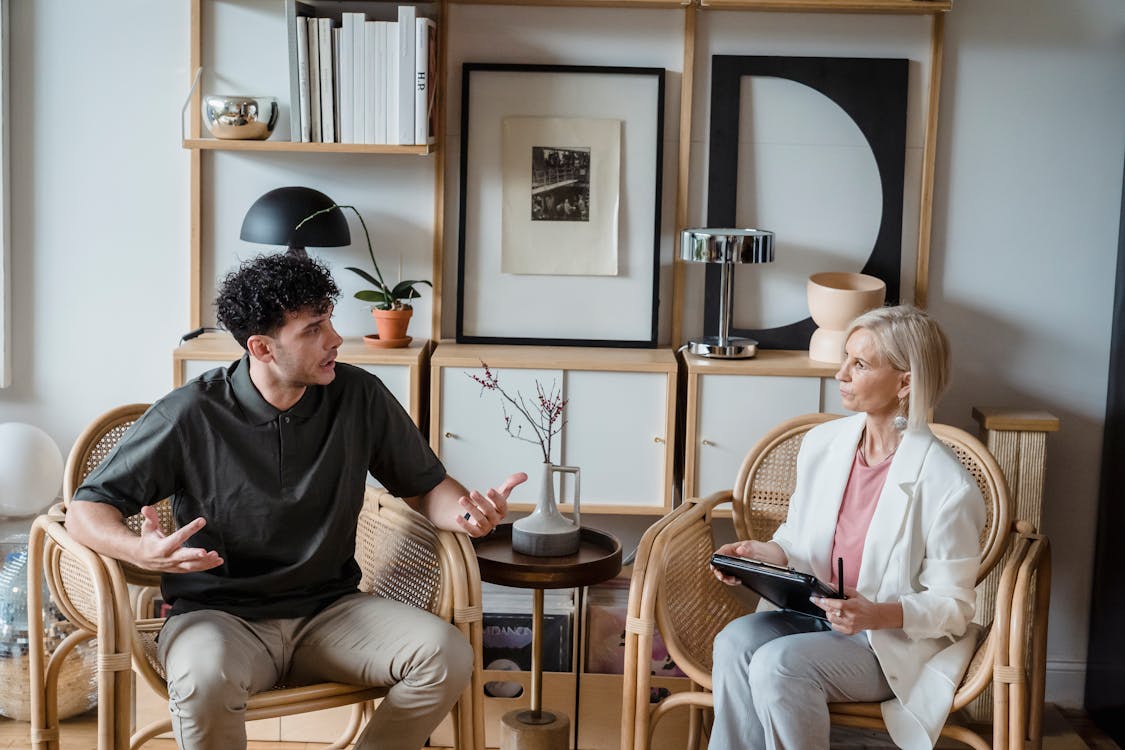 What Approaches Can I Expect From Individual Therapy?
Individual therapy is the broader term that incorporates various approaches to help different people. Here are some of the techniques used.
Cognitive Behavioral Therapy
Cognitive Behavioral Therapy, or CBT, is the most common form of individual psychotherapy. 
Your therapist will show you that your harmful thoughts, emotions, actions, and behaviors are neither logical nor rational. They may stem from environmental factors and past experiences.
For recovering addicts, your CBT therapist can help you identify your negative "automatic thoughts," which are impulse thoughts that usually come from misconceptions and internalized fear and self-doubt. These thoughts often lead to drinking or using drugs to "make them go away."
You can then start to address these "memories" and reduce the pain they cause. From there, the progress notes for individual therapy can help you and your therapist. It can guide you in building and developing better thoughts and behaviors to replace substance abuse.
Dialectical Behavioral Therapy
Dialectical behavior therapy, or DBT, is ideal for recovering addicts with severe mood disorders. Its primary goal is to give you confidence and teach you stress management skills.
More than that, DBT therapists can teach you several life skills to help you get and remain sober, including:
Distress tolerance
Emotional regulation
Interpersonal effectiveness
Mindfulness
And like CBT, DBT focuses on changing your behavior to help you with sobriety. Strategies in doing this include:
Guiding you to look for positive and healthy environments and people that discourage using drugs.
Encourage you to remove triggers from your life.
Boost your confidence and self-esteem to stay away from substances in stressful situations.
Compassion-Focused Therapy
Compassion-focused therapy, or CFT, is an emotionally-focused form of individual therapy that promotes healing and recovery by encouraging you to be more compassionate towards yourself and others.
CFT centers on using emotion as a force to help you change and get sober. Compassion is an emotional response said to be essential to your well-being.
Motivational Interviewing
Motivational Interviewing, or MI, aims to motivate patients to change their ambivalent thoughts, feelings, and behaviors toward recovery. MI therapists strengthen your motivation and commitment to achieve your goal: sobriety. 
One of the biggest hurdles to recovering is one's hesitance because of conflicting thoughts and ideas. MI aims to reinforce your motivation by helping you see what it means to stop using.
Your MI therapist will present you the pros and cons of quitting based on what you think is essential. Change can occur easier when you've understood what it means to stop and what it can do to you.
MI wants you to realize what recovery and do and not force it on you.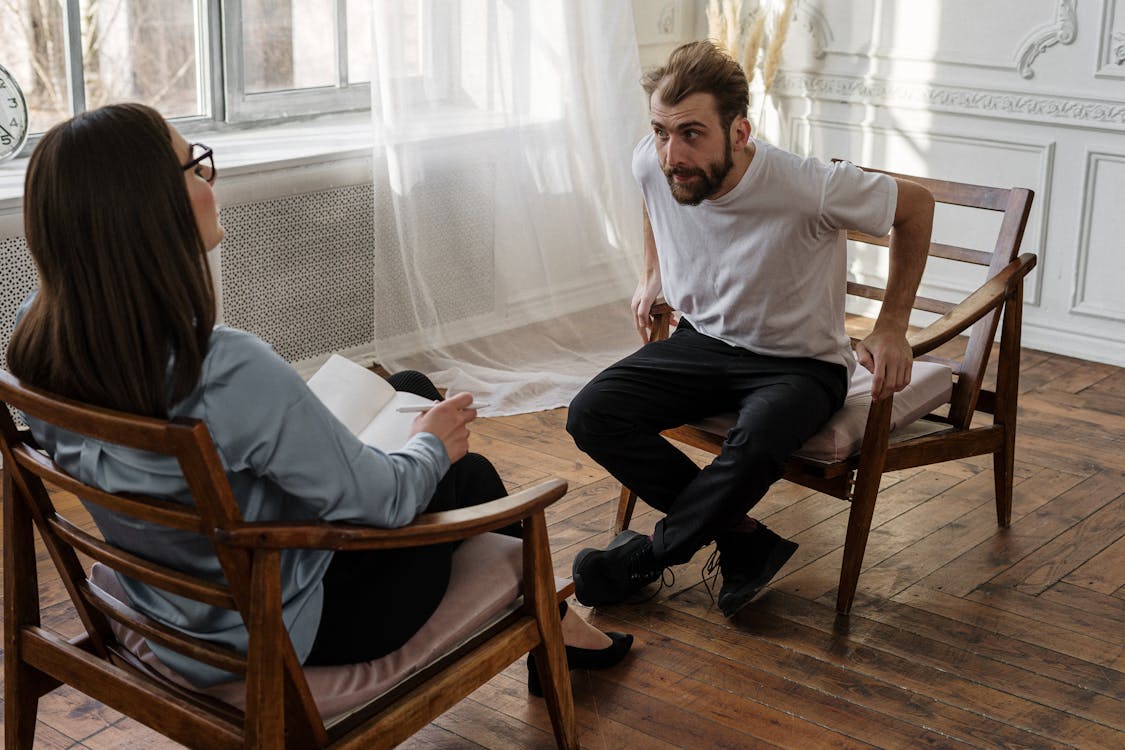 What Are The Benefits Of Individual Therapy?
Self-exploration
Individual therapy can show you things about yourself you might not even be aware of. It allows you to look at your personal beliefs, goals, and values and explore them further.
Once you have a deeper and better understanding of yourself, you'll know how to get and remain sober. Recovery can be easier.
Improve Self-awareness
Individual therapy helps address feelings and thought patterns that lead to negative behaviors. Awareness of these thoughts and feelings and understanding that they are harmful can help you better respond to negative situations and avoid actions that lead to using.
Identify Underlying Causes
In line with self-exploration and self-awareness, individual therapy can identify underlying causes.
Because you understand yourself deeper, you may realize other reasons you turn to alcohol or drugs. Once you've recognized them, you can move on to figuring out how to address them. That is a big step in recovery.
For example, in individual therapy for relationship issues related to substance abuse, you and your partner discover that you drink every night because of their attitude. Upon finding that out, you can both work on how to manage that.
Develop Coping Skills
A vital element in recovery– especially when you're out of a program– are coping skills. You'll rely on these when faced with a stressful encounter and feel the need to use them.
With the help of your therapist, you can figure out what mechanisms and techniques are best for you so you can remain sober.
Focus On Yourself
In individual therapy, you'll work with a therapist one-on-one. You can go in-depth on your issues and work extensively on addressing them. That means that during sessions, all their attention is on you.
Group therapy, on the other hand, has you in a group. While there are many benefits to this– like learning from others with similar experiences– everyone's time and attention are split.
What Can I Expect From Individual Therapy?
You may look up "individual therapy near me" to help you through some issues. But what happens in individual therapy sessions?
Often, your therapist will use the first session to gather information. They will review your medical history and assess your physical, emotional, and mental health. It's crucial that you remain truthful throughout the process. Otherwise, therapy will do nothing for you.
When the therapist understands you and your situation well, both of you can begin to address your condition. As you progress, your therapist will find out what treatment and solution are best and help you act and stick to it.
Recovering Through Therapy
Getting and remaining sober is a personal journey, but it's not always easy. You'll experience a lot of bumps on the road. But one way to help you stay on the right path is individual therapy. Working with a good therapist helps you understand yourself and what you need to do to achieve successful sobriety.
Are you looking for therapy programs in California? Choose Roots Through Recovery. You can schedule an appointment and visit us at 3939 Atlantic Ave Suite 102, Long Beach, CA 90807, United States. You may also contact us at 562-352-2035, email us through info@roots-recovery.com, or visit our website.